Fencyx Ltd
Distributor, Importer, International, Manufacturer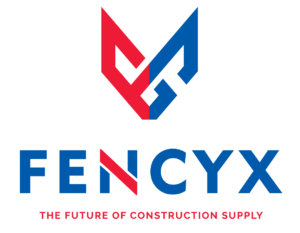 Contact Details
Address
Kemp House
152 City Road
London
England
United Kingdom
EC1V 2NX
Company Profile
Today, FENCYX is a trusted partner in the construction and building material industries, committed to continuously enhancing the quality of our products and services. We are dedicated to delivering better and more efficient solutions that…
Company Profile
Today, FENCYX is a trusted partner in the construction and building material industries, committed to continuously enhancing the quality of our products and services. We are dedicated to delivering better and more efficient solutions that meet the evolving demands of the modern world. FENCYX specializes in the trade of building materials and constructions in Europe and Asia, with production facilities strategically located in the United Kingdom, Germany, Switzerland, Poland, Latvia and the Middle east. This allows us to provide swift delivery to our valued customers. Our extensive logistical and trading experience sets us apart from our competitors.
Product Features:
FENCYX offers a wide range of FSC-certified products, ensuring sustainability and responsible sourcing.
Our company holds BS and EN certifications, guaranteeing compliance with industry standards.
We are committed to environmentally conscious business practices, minimizing our impact on the environment.
Embracing innovation, we incorporate new technologies into our day-to-day operations for improved efficiency and effectiveness.
By prioritizing the quality of our goods, we consistently maintain and enhance the highest level of standards.
Customer satisfaction is of utmost importance to us, and we work diligently to ensure their happiness.
Our manufacturing, storage, distribution, and sales processes strictly adhere to international standard guidelines.
Our core values:
We uphold integrity and professionalism in all aspects of our business.
Continuous improvement drives our actions, ensuring that we consistently meet and exceed customer expectations.
Collaboration and teamwork form the foundation of our success.
We foster an environment of respect, diversity, and inclusivity.
Open and transparent communication is key to building strong relationships with our stakeholders.
For more information, request a credit form, get a new catalogue or make your wholesale order, please contact us by contact form on WoodScanner
Thank You