Morgan Direct
Agent, Distributor, Importer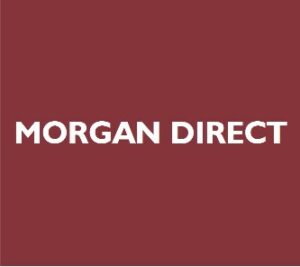 Contact Details
Address
Canada Wharf
Bristol Road
Gloucester
United Kingdom
GL15TE

Registered TDUK Partner
Company Profile
We specialise in the import and distribution of sawn and planed softwoods and laminated oak products. Supplied from the Nordic countries, Latvia & Poland. We provide both direct agency and full load distribution from our…
Company Profile
We specialise in the import and distribution of sawn and planed softwoods and laminated oak products. Supplied from the Nordic countries, Latvia & Poland. We provide both direct agency and full load distribution from our quay facility and Shoreham, as well as bespoke orders delivered direct from the mill. Own Collection also available on a pick-a-pack basis.
We are a service led company and welcome your enquiries for a professional approach to your quality timber sourcing and sales.
The cornerstone of our business model is to source the finest quality timber products directly from sawmills to meet the bespoke needs of our supply partners. In order to achieve this, we require a relationship built on trust, integrity, and honesty. We believe that our operations demonstrate all three of these qualities.
We understand that choosing a bulk timber supplier can be a challenge. That is why in addition to our customer-centric approach to providing timber solutions, we are also focused on providing results that speak for themselves. This includes reliable and consistent lead times, accurate quotes and fair pricing, and adherence to the standards to ensure you're getting legal, sustainable timber.
Morgan Direct is committed to grow our position in the market.