Vudlande Sawmill
Importer, International, Manufacturer, Overseas Parent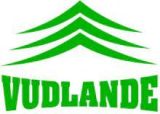 Contact Details
Address
Lejasupītes
Lunkalnes pagasts
Latvia
LV-4729
Company Profile
SIA Vudlande was founded in 1994. A wood processing company located at the 120th kilometer of the Riga-Veclaicene highway. Is occupied with: · Production, purchase, export and trade of sawn timber, as well as provides…
Company Profile
SIA Vudlande was founded in 1994. A wood processing company located at the 120th kilometer of the Riga-Veclaicene highway.
Is occupied with:
· Production, purchase, export and trade of sawn timber, as well as provides various types of services in the field of preparation of sawn timber.
· Forest property, purchase and development of felling areas.
The main profile and main direction of activity is the production of dried, planed sawn timber. The strengths of the company are the adaptation to the needs of customers and the preparation of specific sawn timber, their diversity and high quality.