Södra has decided to invest in an additional cross-laminated timber (CLT) facility at Värö, Sweden and aims to become a leader in CLT within the Nordic region.
Södra said the drivers of low carbon construction and prefabrication meant demand for timber-based building systems was increasing.
The new facility will be established at the combined plant in Värö, where Södra's first CLT facility has already been co-located with Södra's pulp mills and sawmills.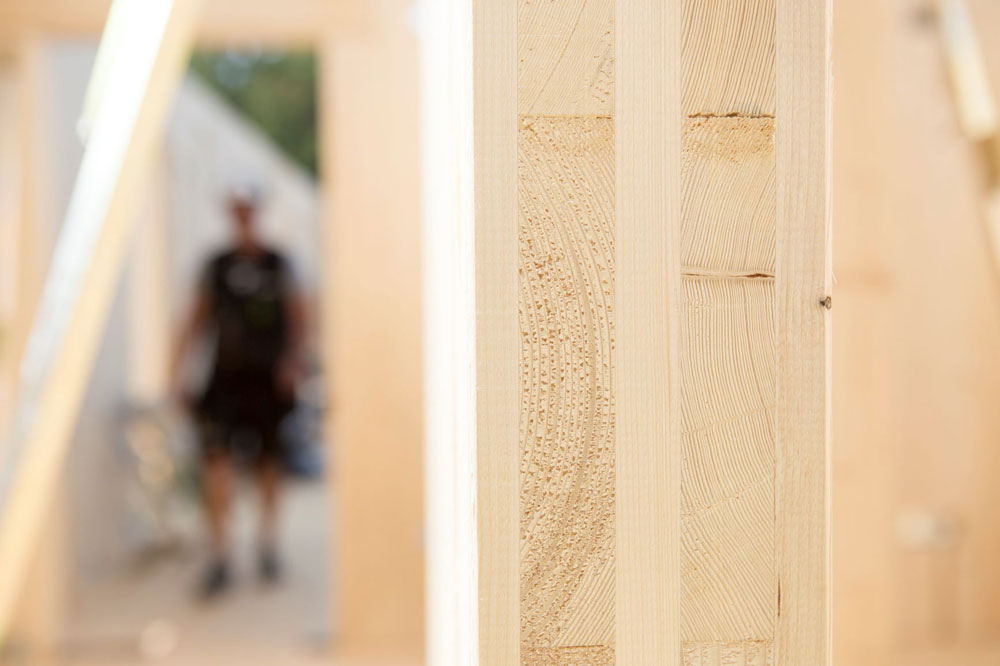 A cross-section of a CLT panel
"Two production lines will create both delivery reliability and flexibility for our customers," said Jörgen Hermansson, president of Södra Building Systems.
Södra's total production capacity for CLT will eventually be about 140,000m3 per year, equivalent to 5,000 apartments.
"With our technical and digital solutions for both production and finances, we are now creating the conditions for next-generation construction," said Jörgen Lindquist, President of the Södra Wood business area.
"We will be offering a complete product portfolio to the market, enabling us to grow together with our customers and partners."
Source: Timber Trades Journal Online
---