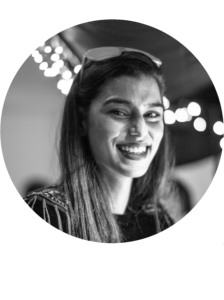 Joining us after 3 years working for one of the worlds' leading shipping services companies, is our new Product Marketing Specialist, Maria-Christina Antoniou.
With a background in Marketing and a deep passion for User-Centered Design, Maria will lead our marketing strategy here at WoodScanner. She'll be responsible for designing and executing marketing strategies to further promote our Partners products and services to our Merchant Members. Maria has already transformed the way we communicate with our community by creating some new brilliant ideas that we will soon launch.
When not preaching about brand consistency and product usability, Maria enjoys Arts as she actually is a qualified Art historian.
'Very excited to be part of the team and become a contributor to the growth of WoodScanner' she states.
'A warm welcome and lots of good wishes on becoming an important member of our team. On behalf of the WoodScanner community of buyers and sellers, we are happy and excited that your expertise will only add to the continued growth and reach of our business.'Andy Ferguson, our MD replies.
---